Q&A: How do I make File Explorer default to 'This PC' in Windows 10?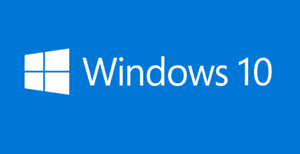 Question from Keith P.: Hi Rick. I have a computer with Windows 10 and I have a question about it.
When I open File Explorer it always shows the "Quick Access" view by default, but I really prefer to see "This PC" instead.
Is there any way to make File Explorer automatically open with "This PC" displayed without having to manually click the link to show it?
Rick's answer: "This PC" is my preferred view as well, Keith. Luckily, all it takes is a simple settings change to make it the default view in File Explorer. Just follow the steps below:
1 – Press the Windows+E key combination to launch File Explorer.
2 – Click the View option on the menu bar.
3 – Click Options over on the far right, then click Change folder and search options.
4 – Make sure the General tab is active, then change the "Open File Explorer to" option to This PC.
5 – Click OK.
That's all there is to it Keith. From now on File Explorer will display the "This PC" view by default instead of "Quick Access".
Bonus tip: This post explains four fast and easy ways to open the 'Settings' app in Windows 10.
---
Do you have a tech question of your own for Rick? Click here and send it in!
If you think your friends would like this post, I'd love you to share it! Thanks a bunch!
http://www.ricksdailytips.com/make-file-explorer-default-to-thispc/
On – 08 Jul, 2017 By